If you want to do marketing in China, you can't do without WeChat! With its comprehensive functions, the popular messenger app has become an indispensable part of the lives of many Chinese. It offers enormous scope for various marketing measures. In addition to the classic sending of text, image, and video messages, a variety of marketing actions such as ticket sales, discount promotions, contests, in-app stores or games can be implemented via APIs. For both B2C and B2B marketing, the app is essential in China. Almost all B2B companies in China use WeChat as an important platform for marketing, lead generation, and CRM.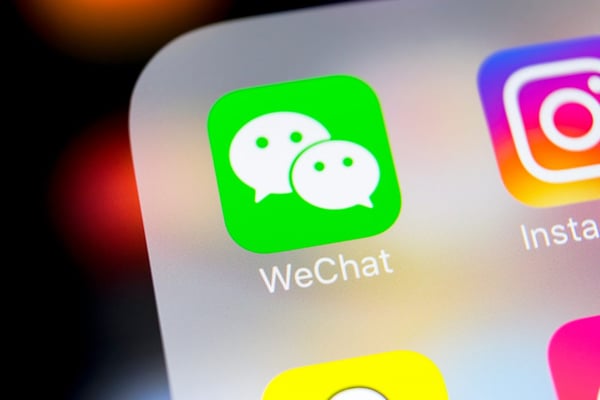 THE CHALLENGE
Many companies, especially in the B2B sector, use HubSpot, the popular marketing automation platform including content management system and customer relationship management. Via the platform, all channels such as website, blog, email, and, of course, social media can be maintained centrally from one tool. You can easily integrate social media channels such as Facebook, Instagram, LinkedIn, Twitter, and Co. into the platform with a few clicks. This was not possible for WeChat until now. Our experienced developer team took on the challenge of developing a connector for WeChat to HubSpot to make it as easy as possible for customers to maintain this important app via HubSpot. It is a branch product of the W4 Wetomation ecosystem, designed specifically for marketing automation in China.
WHAT IS THE FUNCTIONALITY OF THE WECHAT CONNECTOR?
The WeChat Connector enables the implementation of marketing activities of the app centralized from a management system. In doing so, companies can concentrate their sales, marketing, and service in a central management system and each department can have access to the data relevant to them. The WeChat CRM can be connected to the HubSpot CRM and managed in a centralized manner. Existing contacts in the app can be imported and new leads generated automatically enter your HubSpot CRM. High-performance analytic tools provide you with immediate and clear insights into the behavior of WeChat users. This way, you can always evaluate the optimal courses of action in a well-founded manner. You can also use a variety of templates for personalized marketing and WeChat QR code tracking from HubSpot. With the WeChat Connector, you get a better understanding of your WeChat marketing, can evaluate ROI, conversion, retention, and much more in detail.