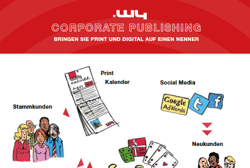 Customer calendars can do more than image cultivation and customer retention for your brand. Integrate your calendars into your digital marketing strategy to take advantage of their full potential and generate more revenue.
Our free info graphic shows you how you can integrate customer calendars and other print products into your digital communications.
Download the graphic now.