Tyco International Ltd.
Tyco International Ltd. is one of the leading technology corporations worldwide and manages clients in over 100 countries. With a turnover of more than 21 billion US Dollar, Tyco is the world's most important security company. W4 was responsible for the complete conceptualization and realization of all posters, advertisements, online and print invitations for an exhibition appearance in 2013. We also developed and produced give aways (branded water bottles) as well as an exhibition video.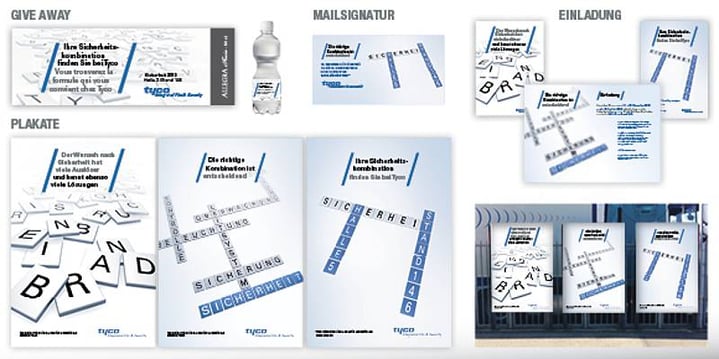 We tailor an exhibition marketing campaign exactly to your needs. Thanks to more than 20 years of experience, we know how successful exhibition marketing works. Get in touch!