Do you sell specialized and complicated products? Use the W4 product configurator for individual products or components, directly on your website.
What is Product Configuration?
Product configuration is the configuration of individual products or industrial components using software.
Product configuration is now a common tool to promote sales. Customers want to choose the exact product they need. The advantages reach beyond just sales. W4 shows you how you can save resources and thus cash in B2B thanks to optimal product configurators and how your customers feel even better advised at the same time.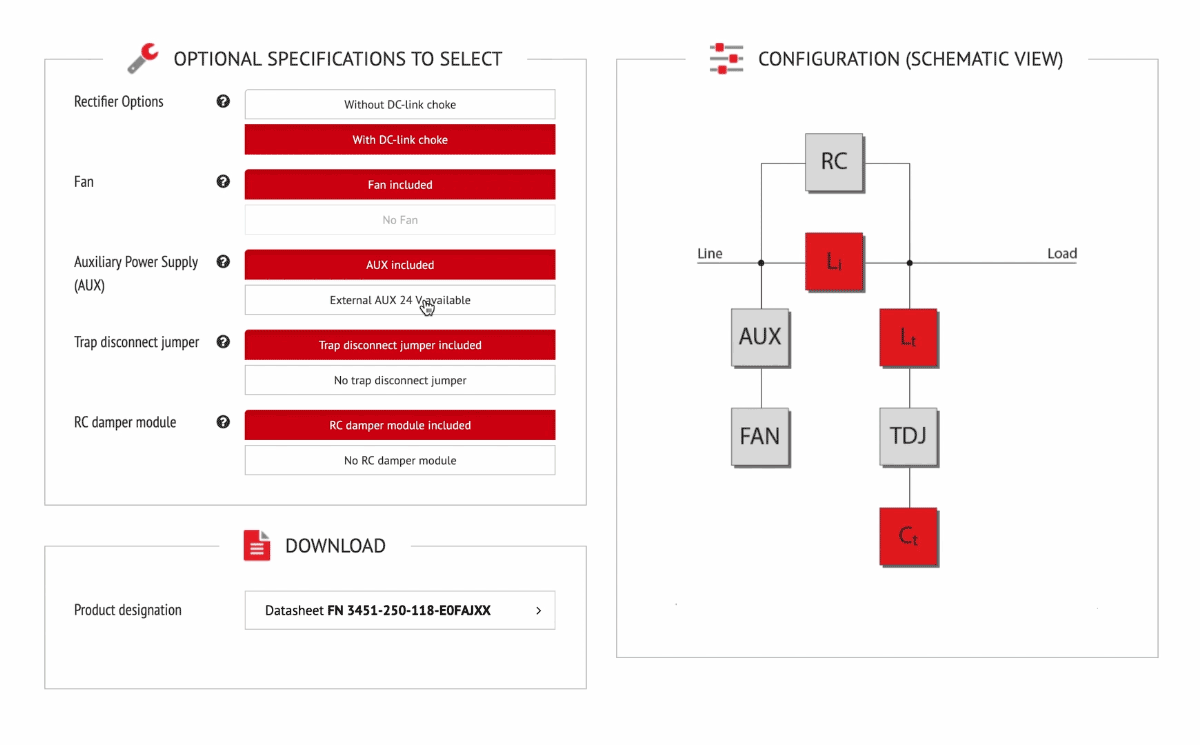 2 PLACES TO USE A PRODUCT CONFIGURATOR
PRODUCT CONFIGURATION IN SALES AND DISTRIBUTION
Product configurators are traditionally used to boost sales and generate leads. With the help of user-friendly interfaces, consumers can put together a product tailored to their needs.
PRODUCT CONFIGURATION IN SERVICE
In contrast to sales product configurators - in which only the customer is active - the company can have an active advisory role. As virtual advisory assistants, product configurators relieve the burden on standard advisory processes and thus entire support areas.
EXAMPLES for PRODUcT configuration
Schaffner Group - digital application consultant
W4 developed a product configurator for Schaffner that customers can use to put together their own product online.
The Schaffner Group is an international leader in the development and production of solutions that ensure the efficient and reliable operation of electronic systems. Schaffner has numerous areas of application, all of which require specially adapted products.
Schaffner components are used in drive systems and electronic motor controls, in wind and photovoltaic systems, in rail technology, in machine tools and robots as well as in power supplies for a large number of electronic devices.
Mettler-Toledo - virtual first-level support
The Mettler-Toledo group makes professional, precision scales. The company is the world's largest manufacturer of weighing systems. Hundreds of people call the Mettler-Toledo Support Center every day.
W4 Marketing Agency has developed a product configurator that answers basic, common questions from customers online. This reduced the support center by almost half. Not to mention the costs saved with it.

e + a - virtual sales engineer
Using the product configurator, customers receive specific statements about their products.
e + a Elektromaschinen und Antriebe AG is one of the world's leading manufacturers of motor elements and built-in motors. e + a also wanted to make the know-how of its sales engineers available online.
The product configurator also increases the profitability of sales processes. Product configurations can be created during access to product, price and process information during the customer conversation. This saves time, and also enables recording customer requests.