Is your Typo3 website safe? Do you have a Typo3 website, which is running version 8, 9 or 10? Read on if so.
Updating to the latest version of TYPO3 is important for security updates and bug fixes. If you are using Typo3 version 10, 9, 8, or even 7 and 6, your website is more vulnerable to breaking, being hacked or even data theft.
3 REASONS TO UPDATE NOW
Besides keeping your website secure, here are 3 reasons you need to check right now if you have version 10 installed.
Versions 6, 7, 8 and 9 may not be compliant with the new GDPR requirements according to

GDPR Article 32
Old versions of Typo3 are slower for users, which means low SEO power, and customers leaving a slow website.
An improved admin interface makes work more efficient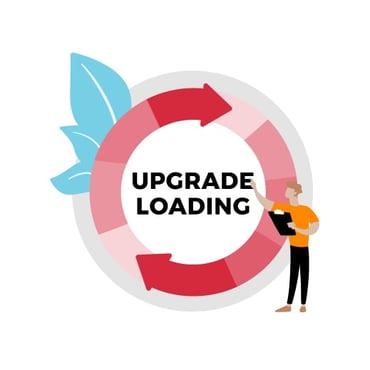 Updating a core software like Typo3 can be problematic
Is the server the website runs on, 3rd

party plugins, and the design all working together?
Can you test the new version without turning off your website or breaking it?
Are there any custom integrations that were built for an old version?


Our offer to you:
Your website is updated on a 2nd

test location, so that your main website is always 100% ready and online. When the update is done and tested, we switch to the new version in 1 second.
A full backup of everything will be saved to a secure location
The way your visitors or customers use your website will stay the same, except they will have a faster experience.
And of course satisfaction guaranteed, no hidden cost, and our commitment to make your website more successful!
PRICING
Of course there are no hidden costs or expensive one-off packages. We charge either a fixed price or individual monthly instalments.
We also offer you flexible monthly service subscriptions combined with our Service Packages. This way you keep full cost control.